We are located on a hillside in the beautiful rolling hills of the prairie, in the heart of farm and ranch land, in Sidney, Nebraska, U.S.A.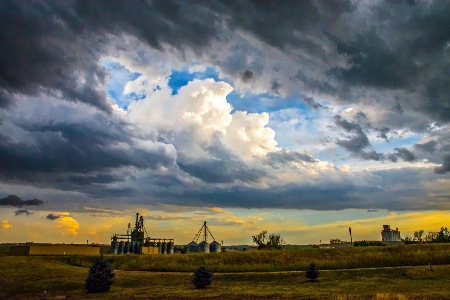 Our official address is: 954 East Elm Street Sidney, Nebraska 69162

You can reach us so very easily via I-80 by taking exit #59 (East Sidney Exit). Go north from the exit ramp for 2 1/4 miles and you will see us on the left (west) side of the road.

We sit at the junction of Highways 385 and 30 on the northwest corner.

For those technology lovers among you, please be advised, your GPS unit may misslead you! We have been working very hard to correct these errors but have found it is a bit like talking to the wind! In the meantime, our Lat./Long. coordinates are: 41.14989N 102.94665W

As of 2016, we are happy to announce that Google has finally got us placed at the correct point! Unless you are using a very old GPS, you should be able to find us very easily now. All we can say is everyone is very thankful.