Yes, we have a wonderful, homemade, totally organic breakfast option for you! We call it "Breakfast in a Basket".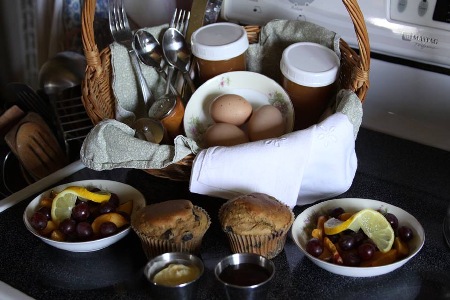 It includes: 1 large homemade, fresh and organic muffin or scone along with plenty of organic butter and fresh honey from our little buzzing helpers on the hill. 1 or more hardboiled egg fresh from our organically feed hens that live happily on the hill. Fresh, organic fruit according to season and a jelly jar of either organic orange or apple juice of your choice.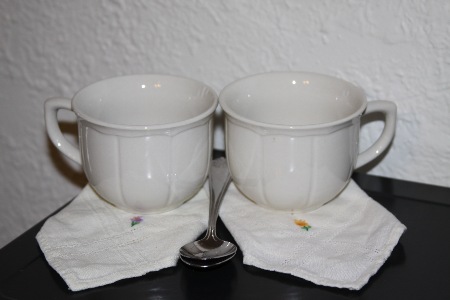 Because we strive to keep our prices under control here and also because we realize that some folks would rather provide their breakfast from other means. We therefore offer our "Breakfast in a Basket " for an additional charge of $9.00 per person or $17.00 per couple. By doing so, we can manage our costs and yours as well, in the most effective way.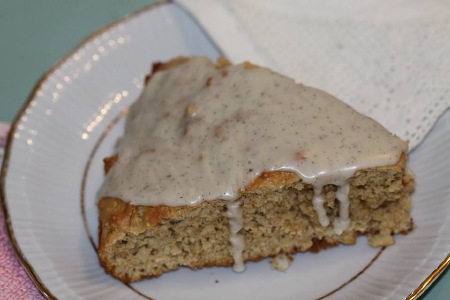 Upon checking in during the evening, or making your reservation you may order your breakfast choices. All orders must be received prior to 8 p.m. because each breakfast is made to order. We will deliver your breakfast in a basket to your door in the morning between 7:00 and 9:00 at your direction.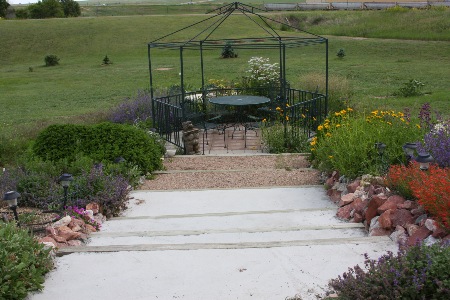 There is a wonderful sitting garden to enjoy an outside breakfast or you may have it in the privacy of your room. Arrangements may be made in advance to have your breakfast ready for the road as well.